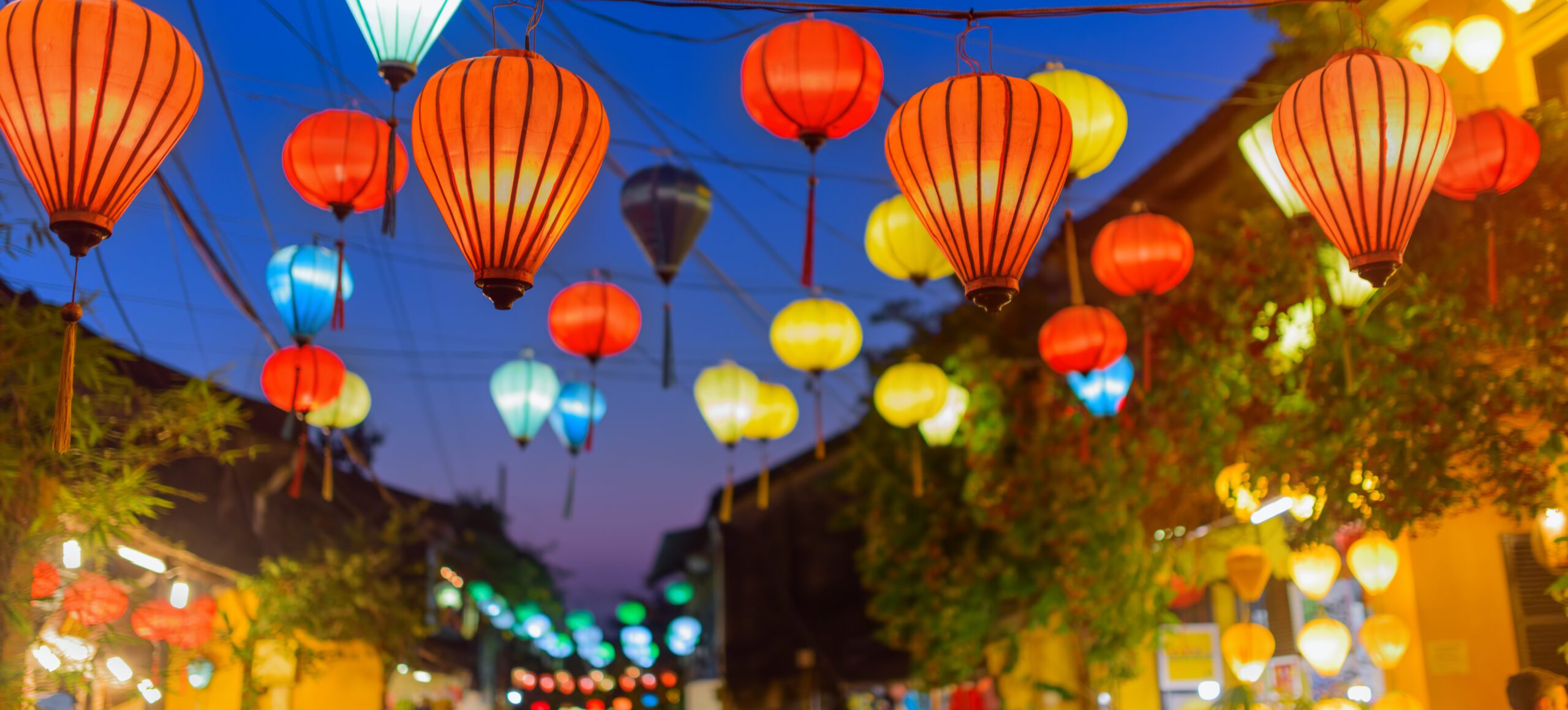 Hoi An Walking Street – 4 mins
Hoi An Walking Street captivates generations with its peaceful atmosphere, ancient space and great cultural and historical values. Not only that, but this place also attracts tourists, especially young people, because it has beautiful virtual living corners such as the magical shimmering lantern street or the famous golden alley that often appears on social networking sites. major tourism association.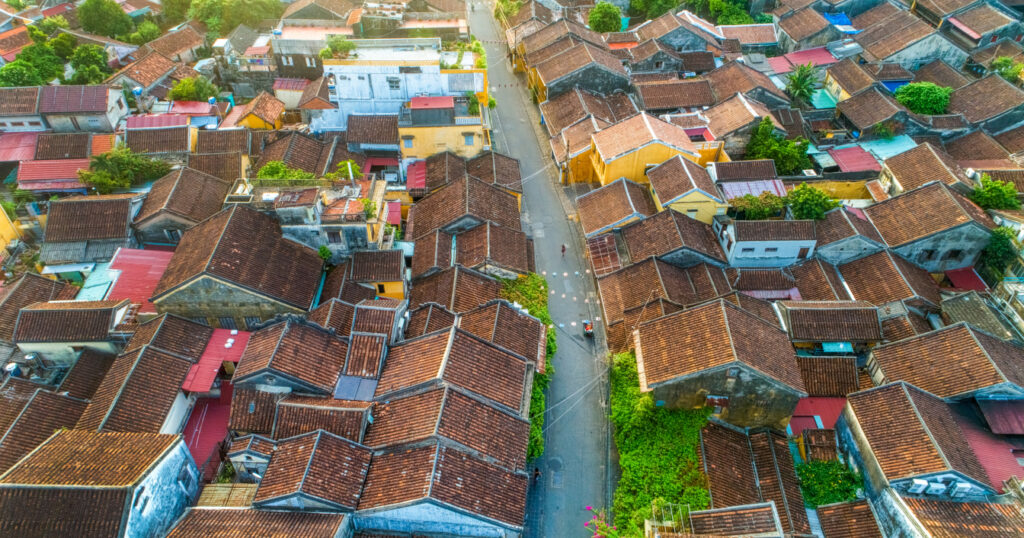 The most attractive thing to do when visiting Hoi An probably is to walk around the streets, creep into small alleys, and admire the old houses. Hoi An Walking Street offers tourists a quiet space to feel the idyllic, deep beauty of the old town in the most authentic way, as well as an opportunity to enjoy the melodious music and experience many artistic and cultural activities to the fullest.
Hoi An Walking Street operates according to the following time frame:
– Morning: 9 am – 11 pm
– Afternoon, evening: 3 pm – 9 pm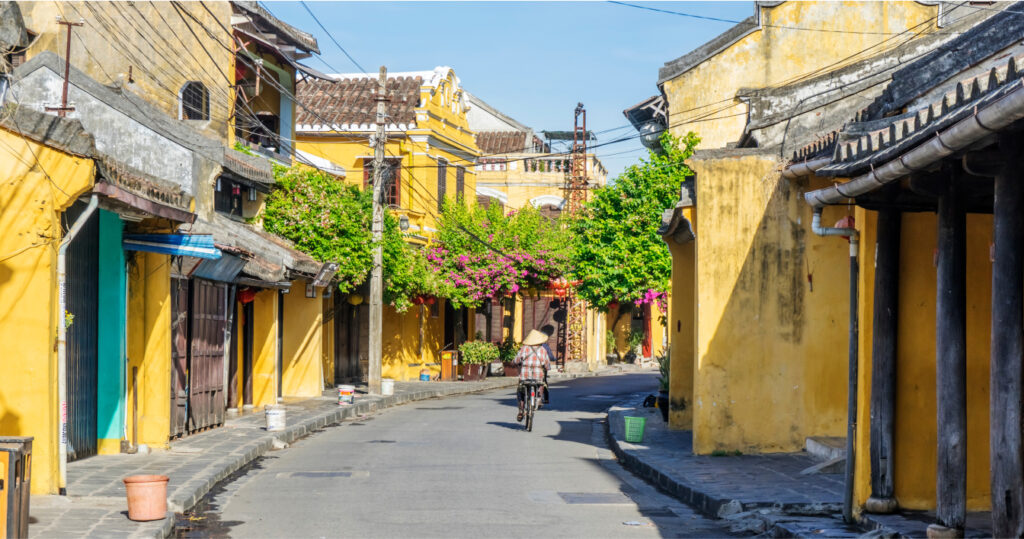 If you are not used to walking, you can rent a bicycle for 40,000 VND / day. When visiting the heritage site in the ancient town, you will have to buy tickets with the price of 45,000 VND/person for domestic tourists and 90,000 VND/person for foreigners. A group of 8 or more guests will be exempt from the guide fee.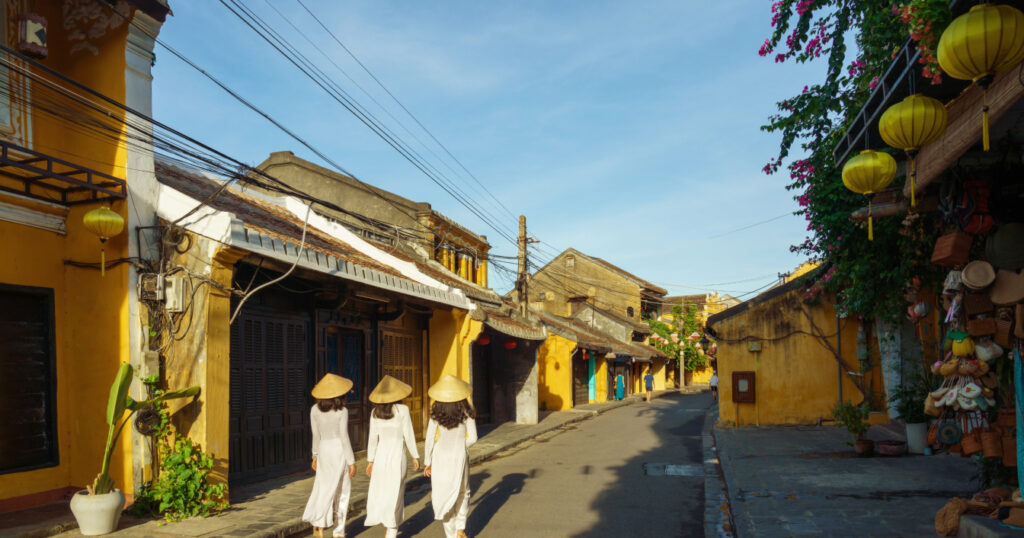 There are many routes in the walking street, but the most prominent ones to mention must be: Nguyen Thi Minh Khai, Hoang Van Thu, Nguyen Thai Hoc, Chau Thuong Van, Tran Phu, Hoang Dieu, Phan Boi Chau, Cong Nu Ngoc Hoa, and Nguyen Hue.