Japanese Bridge – 3 mins
Japanese Bridge Hoi An is an iconic symbol of Hoi An Ancient Town, a tourist attraction and a well-designed construction. It has the honor of being printed in Vietnam's 20,000 VND banknote.
Located in Hoi An Ancient Town – an UNESCO World Heritage Site, the Japanese Bridge Hoi An is one of the most attractive cultural destinations in Vietnam. Being built in the 17th century, this monument has witnessed numberless changes in the town. Coming to Hoi An city, you won't regret visiting this place.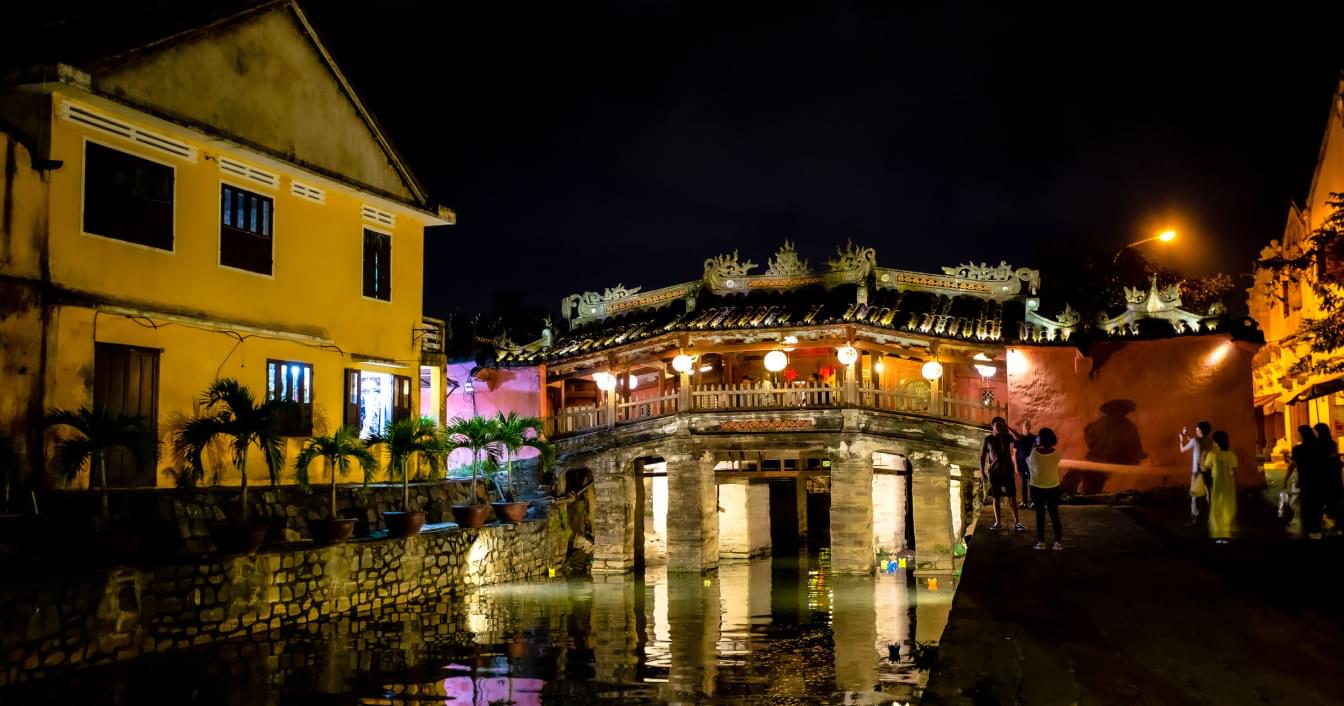 The Japanese Bridge Hoi An, known as Cau Pagoda (Chùa Cầu), was built in the 17th century with Japanese businessmen's assistance. As a result, the bridge has been associated with a monster's legend called Namazu. Specifically, Namazu is a Japanese mythological monster whose movements cause earthquakes and floods. Its head is located in India, while its body is in Vietnam and its tail in Japan.
The bridge was built with the belief of a magical sword to pin down Namazu's back. Therefore, the monster could not wriggle, preventing natural disasters in Vietnam, Japan and India. Hence, the lives of people in these three countries would happen in peace and prosperity.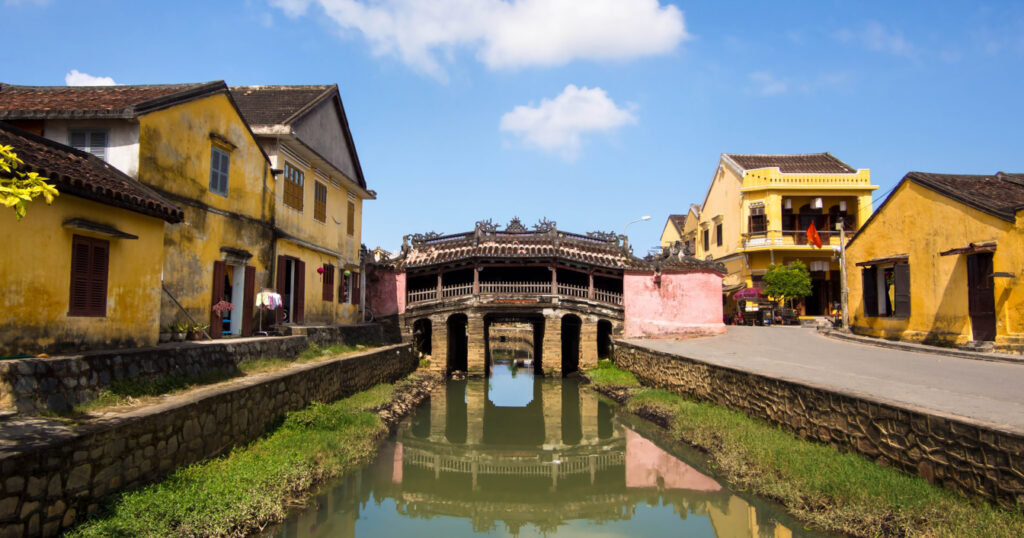 In 1719, Lord Nguyen Phuc Chu visited Hoi An and carved the bridge's name in 3 Chinese characters on the entrance, which means "Lai Vien Kieu" in Vietnamese and "the bridge to receive guests from afar" in English. Besides, the pagoda was named "Japanese Bridge" or "Japanese Covered Bridge" since it was mainly constructed by Japanese people.
On February 17, 1990, the bridge was recognized as a National Historic – Cultural Heritage Site.
Address: Nguyen Thi Minh Khai street, Minh An ward, Hoi An, Quang Nam province
Opening hours: 24 hours everyday
Tickets: free