Oasis wellness sanctuary of retreat facilities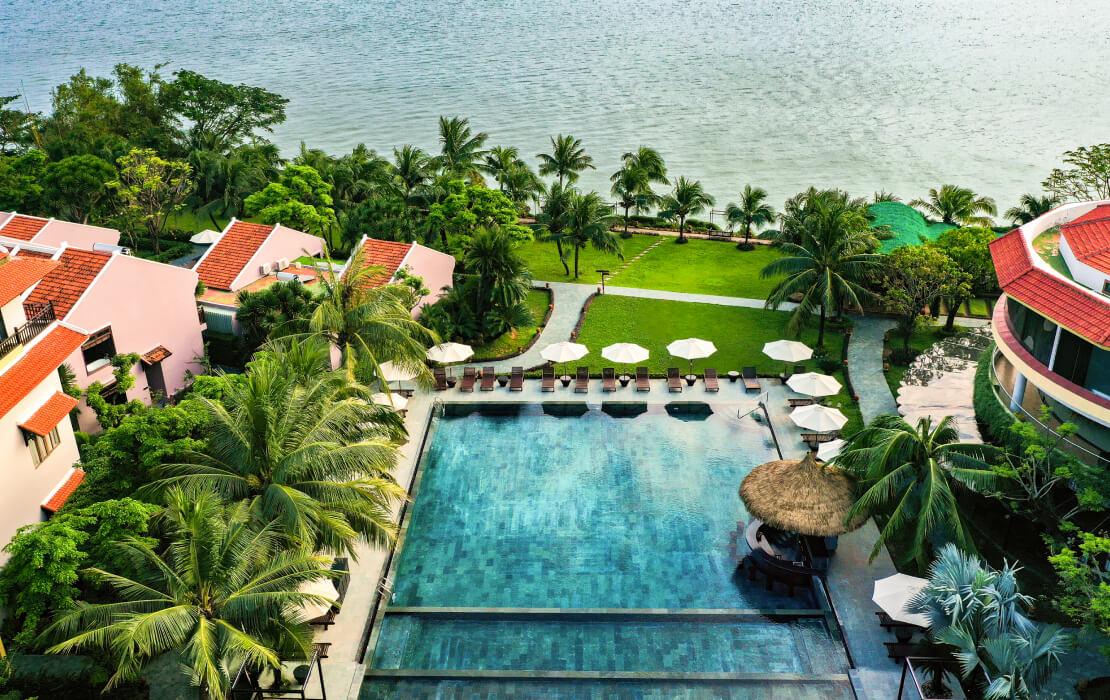 Infinity Swimming Pool
Operating hours: 7:00 – 22:00
The spacious 550 sqm infinity pool – the largest pool in the Ancient Town area – is best for a haven of relaxation. Soak in the warm sunrays and lounge into the comfortable sunbeds. Enjoy as well your parenting time to the fullest, with family-friendly designated areas for adults and children.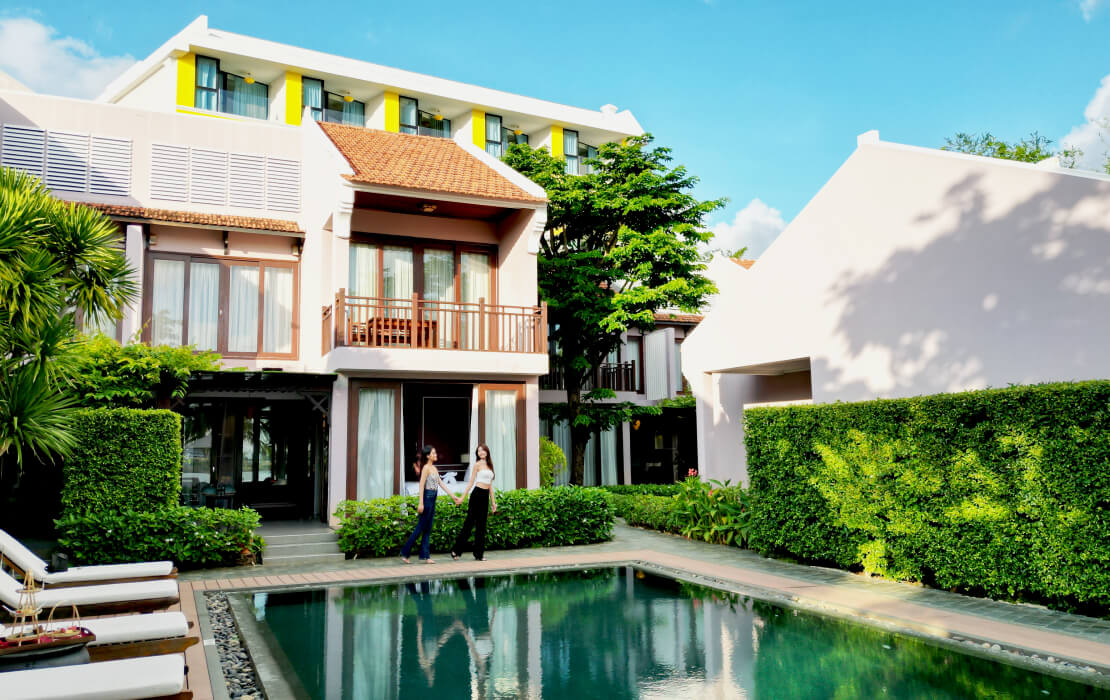 Villas Pool
Operating hours: 7:00 – 22:00
A peaceful hideaway reserved for villa guests. Our secondary pool loosen up the atmosphere in a private setting surrounded by a captivating tropical garden with tranquil river views.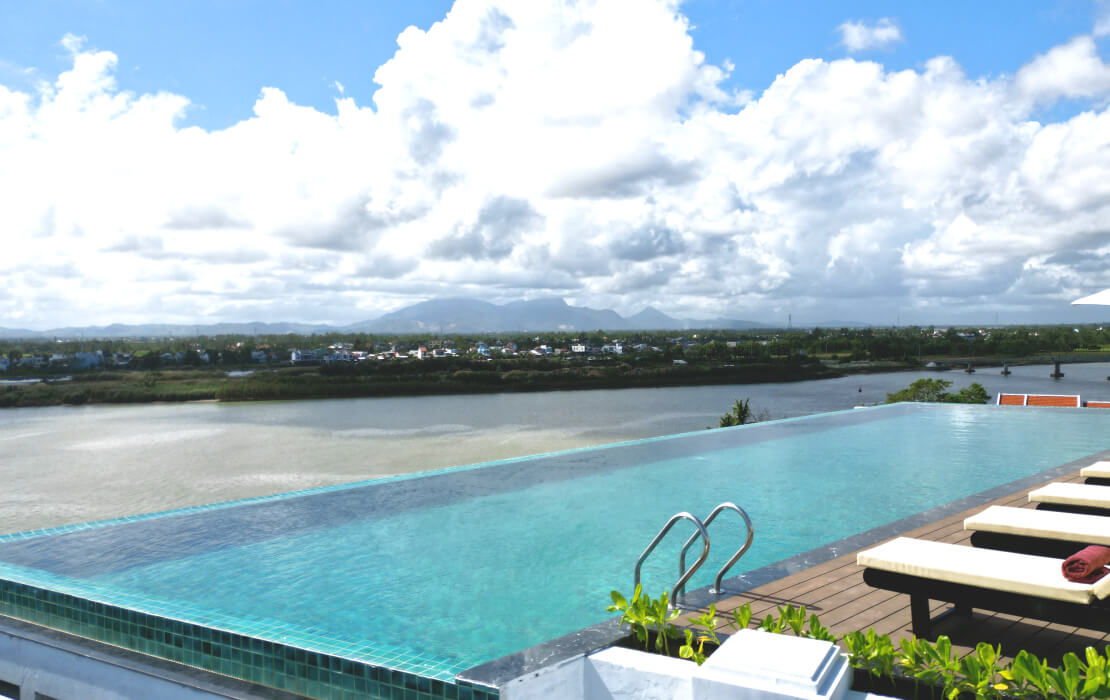 Sky Pool
Operating hours: 7:00 – 22:00
Infinitive view of the Thu Bon river at the first and only sky pool in Hoi An. Swimming in wellness with a Hoi An view, limitless.
Bamboo Gym
Operating hours: 6:00 - 21:00
Modern fitness center fitted with state-of-the-art cardio and strength training equipment. Keep yourself in shape and start a refreshing day at the Bamboo gym.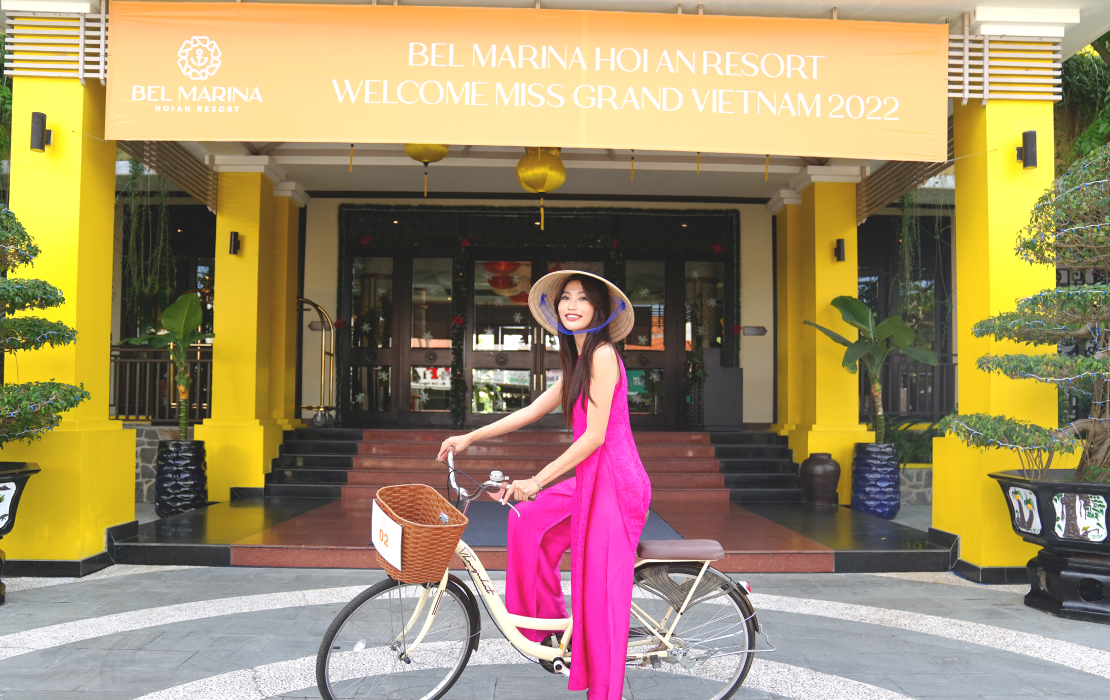 Bicycles
Operating hours: 7:00 - 21:00
Take the time to experience Hoi An's scenic surroundings with a complimentary bicycle from Bel Marina Hoi An Resort. Enjoy family-friendly activities and discover local attractions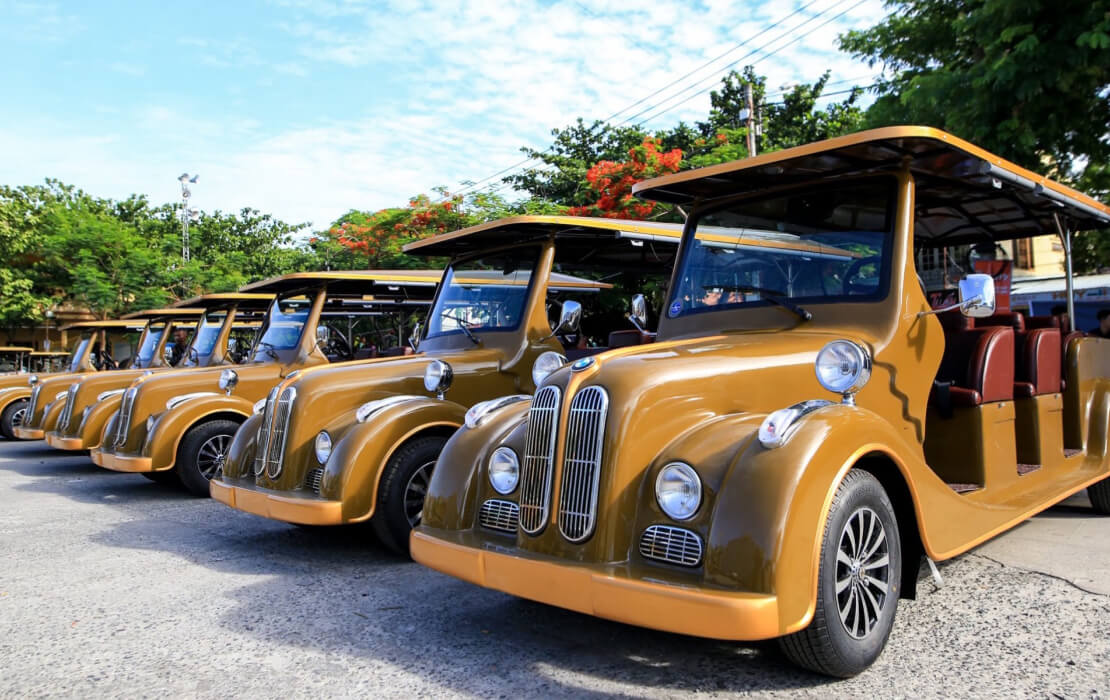 Shuttle Bus An Bang Beach
Contact Reception to be assisted
Take the in the breezing fresh air of the pristine An Bang beach with a complimentary shuttle bus from our resort. The shuttle bus operating by fixed schedule and require advance reservation.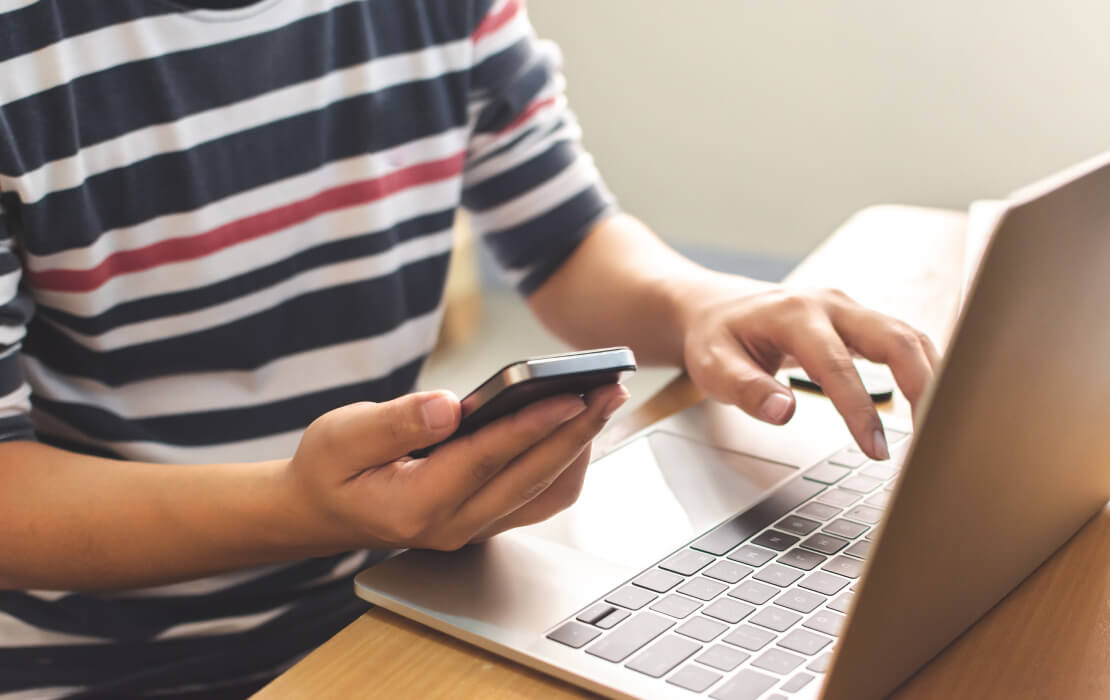 Business Centre
Contact Reception to be assisted
Equipped with portable devices upon requested when you need it. Easy and convenient.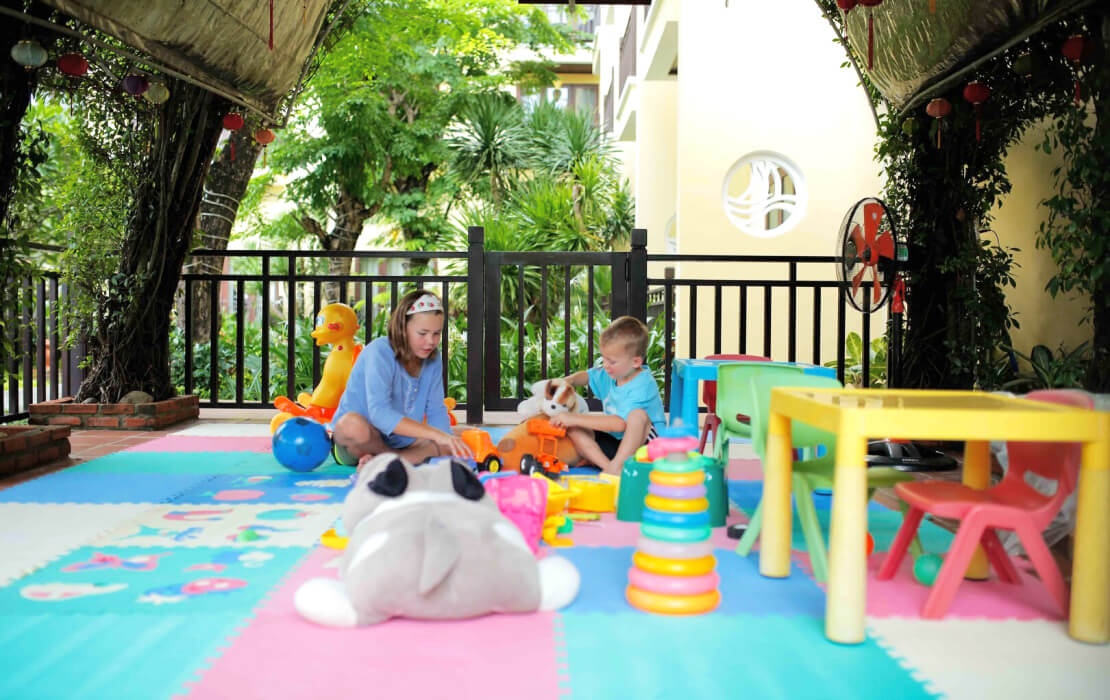 Kids' Corner
Location: 1st floor
Operating hours: 8:00 – 16:00
Kids' corner hidden behind the green landscape. A fresh and spacious area in the tropical setting among the playful games will be place for your little friends to enjoy fun times with the family.
Explore our special offers of services