Hoi An Folklore Museum – 3 mins
Folklore Museum is one of the special thematic museums in Hoi An. With original images, artifacts and performance activities, the Museum has shown intangible cultural values, introduced the rich cultural traditions, creativity, and contributions of different generations. local residents in the process of building and developing the land of Hoi An.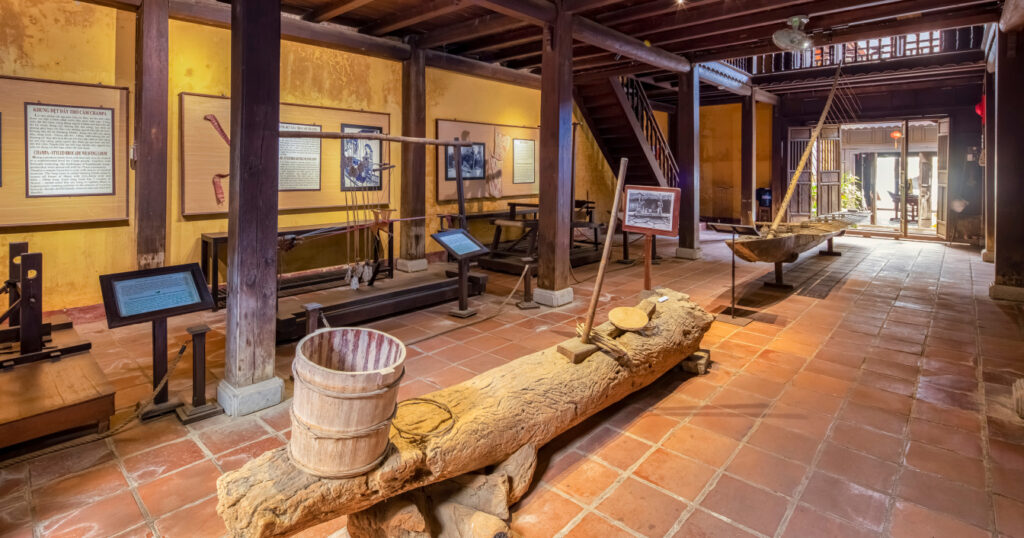 Established in 1989, the museum displays 378 artifacts made from porcelain, pottery, bronze, iron, paper and wood. They represent many stages of the development of Hoi An trading port, including the Sa Huynh period (the 2nd century AD) to the Cham period (from the 2nd to 15th century) and the Dai Viet period (from the 2nd to 15th century). Visiting Hoi An Museum of History and Culture, tourists get an overview of the historical and cultural development of this ancient town.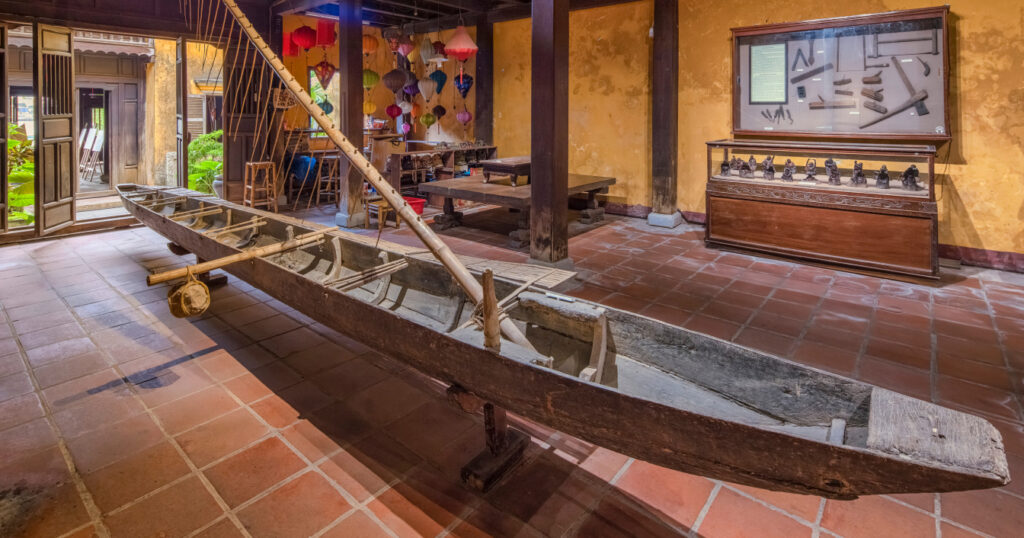 Address: 33 Nguyen Thai Hoc, Hoi An Ancient Town, Quang Nam
Opening hours: 7:00 – 21:00 daily, closes on the 20th monthly