Cantonese Assembly Hall – 2 mins
Cantonese Assembly Hall is known as an important historical relic of Hoi An ancient town. Featuring a Chinese architectural style, this place attracts many tourists to visit and explore each year.
Cantonese Assembly Hall is located in the heart of Hoi An ancient town. Standing on Tran Phu street, you will be immediately attracted by the striking red and yellow colors of its gate and signboard. When you come in to explore the interior space, you will have the opportunity to learn more about the culture and way of life of the Cantonese people who lived in Hoi An centuries ago.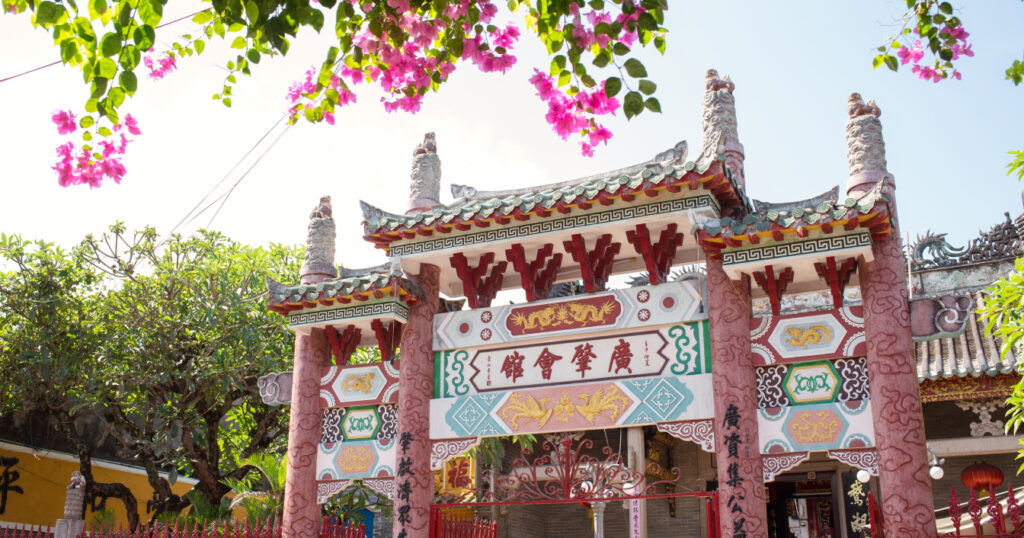 Cantonese Assembly Hall was constructed in the late 19th century. It used to be the place of meeting, exchange and gathering of the Chinese. Today, although there are no longer any organized cultural and religious activities as before, many precious historical documents and artifacts are still preserved here.
From the 15th to the 19th century, Hoi An was considered one of the busiest trading ports in Vietnam. Therefore, this place attracts a large number of Chinese people to work and live. Thanks to this prosperous development, assembly halls were built one after another. Now, there are a total of 5 such halls in Hoi An.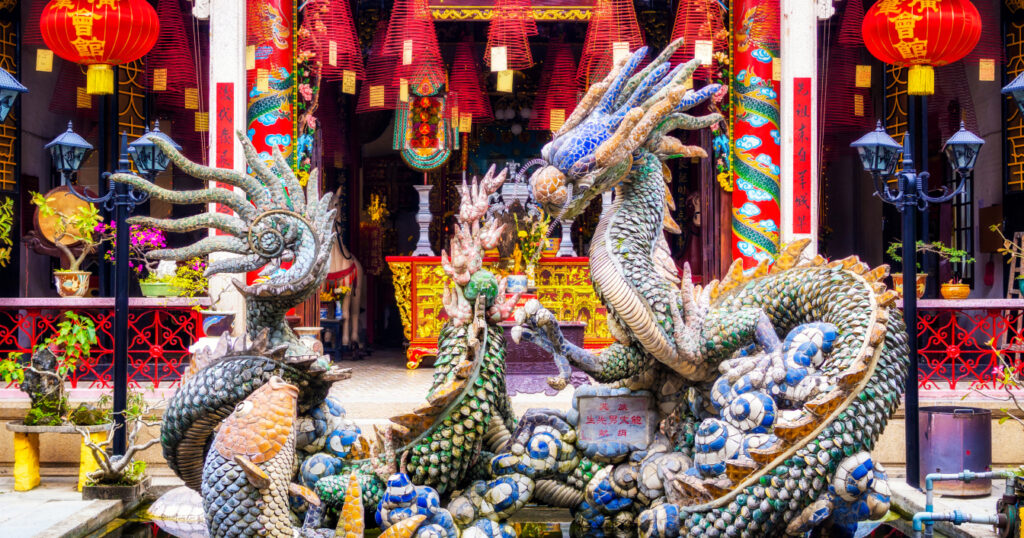 In addition to being a place of spiritual worship, the hall was also a place for collective exchange of the Cantonese community in Hoi An at that time. They often met to do business and help each other with their daily life.
The most commonly known name of this hall is Cantonese Assembly Hall. This place also has other names such as the Assembly Hall of the Cantonese Chinese Congregation, Quang Trieu Assembly Hall, Quang Trieu Pagoda or Ong Pagoda.
Cantonese Assembly Hall features a Chinese architectural style. On the roof, there are yin and yang tiles and a dragon carving. An interesting thing about the construction of the hall is that most of the parts of the hall were made in China, transported by boat, and fully assembled in Hoi An.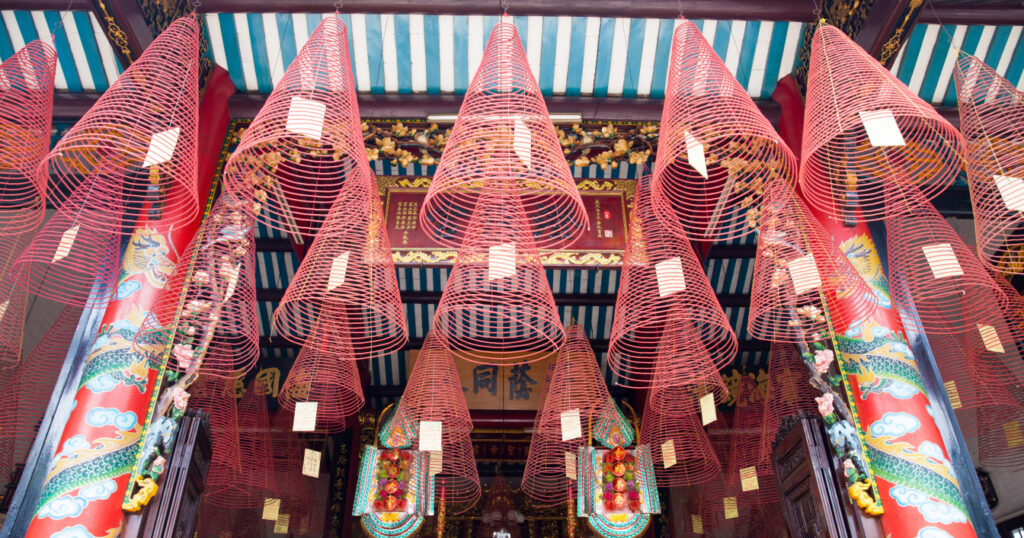 In addition, the hall still preserves a lot of extremely valuable artifacts that clearly show the migration process and trading activities of the Chinese people in Hoi An many centuries ago. Some prominent examples are figures, ceramic paintings, relics, etc.
Address: 176, Tran Phu street, Hoi An ancient town, Quang Nam province
Opening hours: 8:00 – 19:00
Ticket price: Free